Fall Self-Care: How to Nurture Yourself This Season
Fall Self-Care at Home:
Cleanse
Colder weather means more time indoors. A cluttered environment doesn't encourage comfort. Do a deep cleaning of your space. Declutter. Organize. Make your home inviting. And low maintenance, so you can keep it inviting.
This is the season of giving and gratitude. Donate anything in decent condition that you no longer have use for. Doing good makes us feel good.
This post contains affiliate links. If you use these links to buy something we may earn a commission at no additional cost to you. Thanks.
Savor the Flavors of the Season
Fall flavors are the best flavors! When the temperature lowers, I crave everything pumpkin spice, apple, and winter squash. Give me all the warm spices, baked goods, and casseroles!
Eat seasonably and enjoy the wonderful variety of flavors this season brings. Have that pumpkin muffin or apple cider donut. Enjoy that bowl of creamy sweet potato soup.
Gratitude Journal
Cherish the season by capturing your memories on the page. This is a fall self-care must! Regular gratitude journaling helps us appreciate all the wonderful things in our lives. At the end of the day, list all the things that brought you joy. It doesn't have to be big things. It can be small things, like your first mug of hot apple cider of the season. If it made you smile, jot it down.
Do this all season long to reap the rewards of consistent gratitude journaling. You might find your mindset shifts from lack to abundance.
I like to journal in Erin Condren's Softbound notebooks. They come in a variety of beautiful covers. And their flexibility makes writing in them comfortable.
Related: Journaling for Self-Discovery: How to Start Today
Make Comfort King
Your home should be comfortable. Take out those throws and afghans. Fluff your pillows. Your home should be just as comforting as it is functional.
And don't forget your fashion. Invest in new loungewear. Or sweaters and cardigans.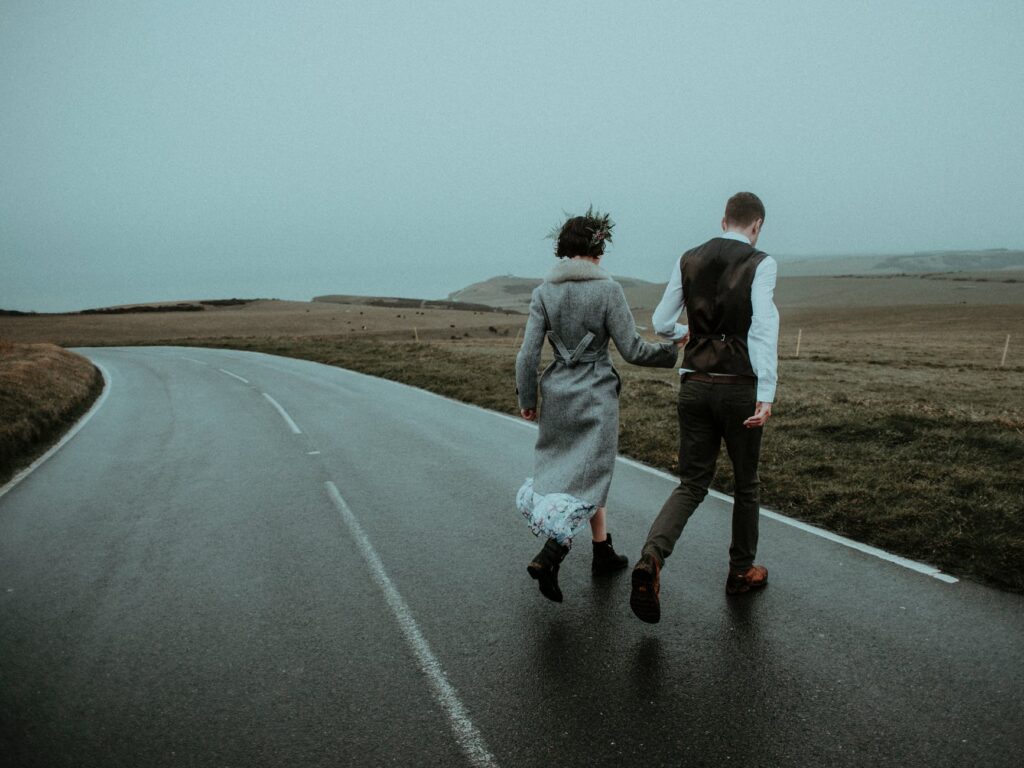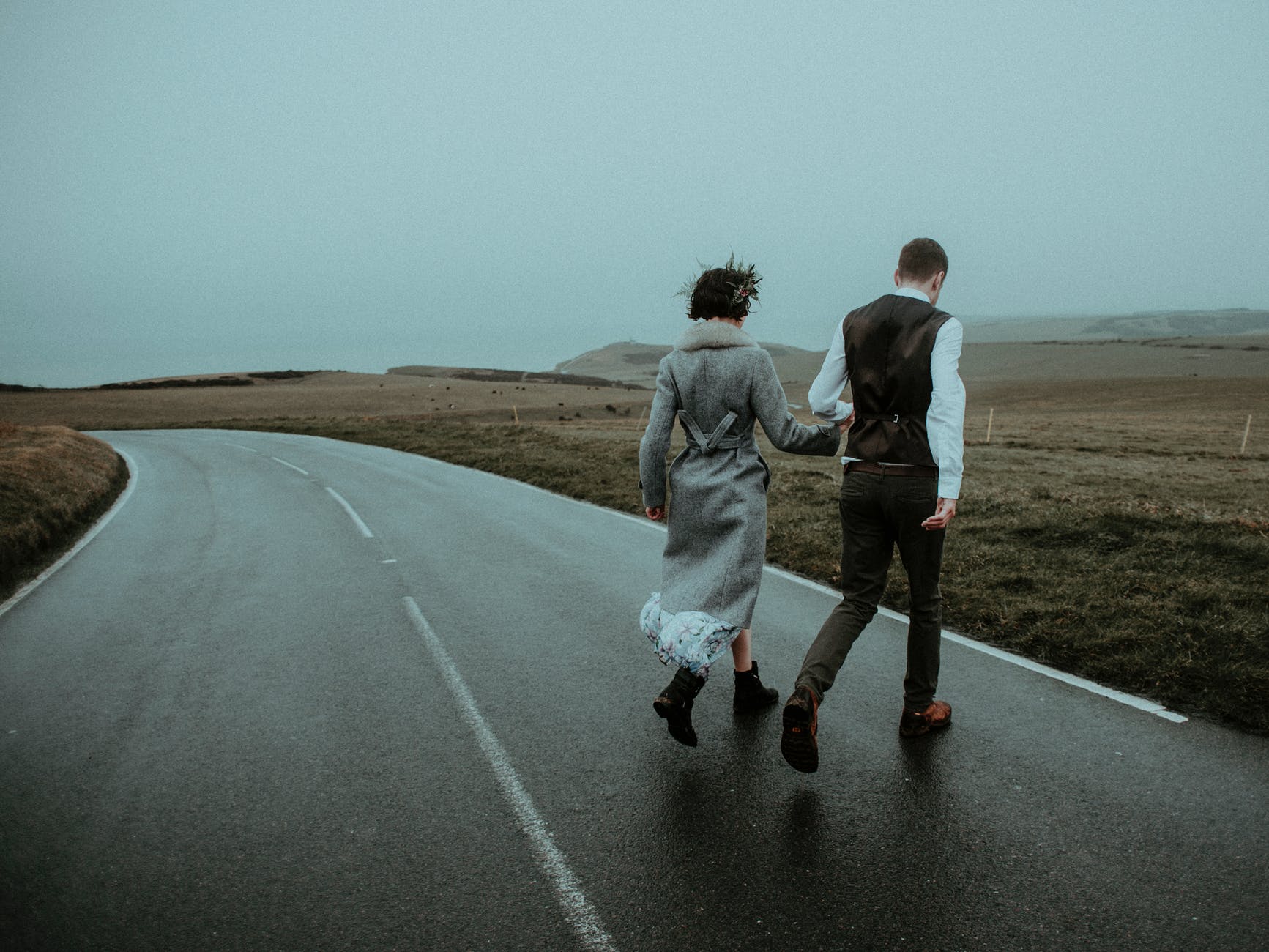 Fall Self-Care With Loved Ones
Practice Boundaries
It's the holiday season. That means merriment, joy, and time with family. But it also can mean obligation and guilt. Protect your joy and your energy by establishing boundaries.
Erecting and maintaining boundaries isn't easy. But it's necessary for our mental health. Especially during the holidays. When you don't stand up for yourself and your time, you may end up resentful. And resentment tarnishes joy.
Make Yourself a Priority
Before you find yourself pulled in a dozen different directions by invitations and obligations, take some time to list your priorities from now until the end of the year. Are there things you still want to accomplish before New Year's Eve? Better make yourself a priority!
Prioritizing yourself means saying no. Remember, if it isn't a hell yes, it's a hell no! Don't accept invitations you aren't crazy about. Don't dedicate your time to things that aren't important to you.
Turning down invitations and saying no to loved ones is difficult. But at a time of year when so many things demand our time, we need to commit to only the most important opportunities.
That might mean turning down a night with friends to study for a test. Or turning down an extra shift in favor of an all-day bake-a-thon with your mother and grandmother.
Make sure your choices reflect your priorities.
Choose Your Company Wisely
If gathering with friends and family, be mindful of the company you keep. Be sure you feel safe and comfortable. Take all necessary health precautions. If someone encourages you to do something that you feel may compromise your health or safety, leave.
Fall Self-Care For Your Health
Don't Diet
'Tis the season! For eating. Between the holidays and all the amazing fall flavors, the temptation to indulge in a treat after the treat is impossible to resist. So don't set yourself up for failure by committing to a diet.
Maintaining a calorie deficit is hard enough without having to fight the cravings for seasonal goodies. Grandma only makes her cranberry walnut stuffing once a year, and you only have the opportunity to enjoy your mom's special pumpkin pie on Thanksgiving. Do you want to say no? And then wait another 12 months for your next opportunity?
Do yourself the kindness of giving yourself permission to enjoy your food.
Indulge Mindfully
Enjoy your food. But don't eat everything in sight. The holidays are a time of indulgence. Most of us will gain weight. And many of us will eat past the point of discomfort.
Listen to your body. Know and respect your limits. Enjoy Grandma's stuffing. But maybe eat just one helping. Grab a slice of pie. But turn down the doggie bag. Know when your body is full. Don't push it beyond its limits. And eat your normal healthy diet when not celebrating.
This goes for alcohol, too. Know and respect your limits. Hangovers suck.
Maintain Your Healthy Habits
As sunrise becomes later and later, it becomes easier to ignore the alarm clock. And it becomes easier to skip that morning run.
And the holidays bring stress and more time restrictions. The to-do list gets longer. Priorities shift. Workouts get skipped.
Try not to fall into this trap. When we let our healthy habits slide, when skip workouts, get less sleep or fail to take care of ourselves, our stress only increases. And this makes enjoying the holidays harder.
Prioritize your health.
Manage Your Stress
Keep your healthy habits in place. But also your self-care routine.
Managing stress and anxiety becomes even more important as the seasons change from summer to fall. Seasonal Affective Disorder is real. And the holidays aren't merry for those in difficult family relationships.
If you suffer from anxiety and don't want to take anything, try meditation. Insight Timer is a free app with a library of guided meditations.
But if you want more help try CBD Oil. Or you may take CBD gummies to help manage my stress and anxiety and have been so pleased by the results.
Get Outside
Because of the moderate temperatures, fall is the perfect time to go outdoors. Especially if you are fortunate enough to live in a climate where the leaves change color! You'll get the bonus of the autumn beauty.
Hike. Go on a nature walk. Kayak. Or go bike riding. Savor this weather while it lasts.
Savor the Season
Don't let the months fly by. Take the time to enjoy and savor the season. You don't have to do all the things. Or cram your days with dozens of tasks.
Take time for yourself and enjoy Fall.